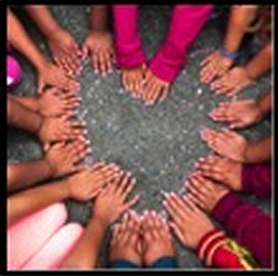 Teachers and Para Educators needed for the new grant funded 21st Century Program at the Blaine School District!
Blaine School District
Thursday, September 26, 2019

21st Century community learning centers program
We are excited to announce that Blaine School District has recently received a 21st Century Grant for our Primary and Elementary Schools! One component of this grant is a free Kindergarten-5th grade after school program, titled Blaine Thrives. The purpose of this program is to strengthen bonds with students and their families, as well as positively impacting hearts and minds in our community. We are currently looking for community members to apply for one of our 10 classified positions at both the primary and elementary schools for this program. Qualities that we are looking for include people who are passionate about working with Kindergarten-5th grade students, have interest in supporting academic school work, and have experience in assisting kids with enrichment activities. Here are some highlights about our program:
It begins October 14th and will run Monday-Friday from 2:50-5:20 each day for the full school year, with some scheduling exceptions (please see the attached schedule).
The program will serve a total of 150 students, 75 at each building, who meet specific grant criteria. A total of 18 staff members will run the program.
Participants' family members will have the opportunity to attend monthly program family meals provided by the school to connect students' learning from the program to home.
The Program Includes:

Bus transportation
Daily snacks
Weekly field trips
Daily enrichment opportunities
Reading and math instruction
Instruction on community-building routines and practices
To learn more about the positions available, please view the PDF Job Posting files below.
To apply, please visit "Employment" on the Blaine SD website at www.blainesd.org.