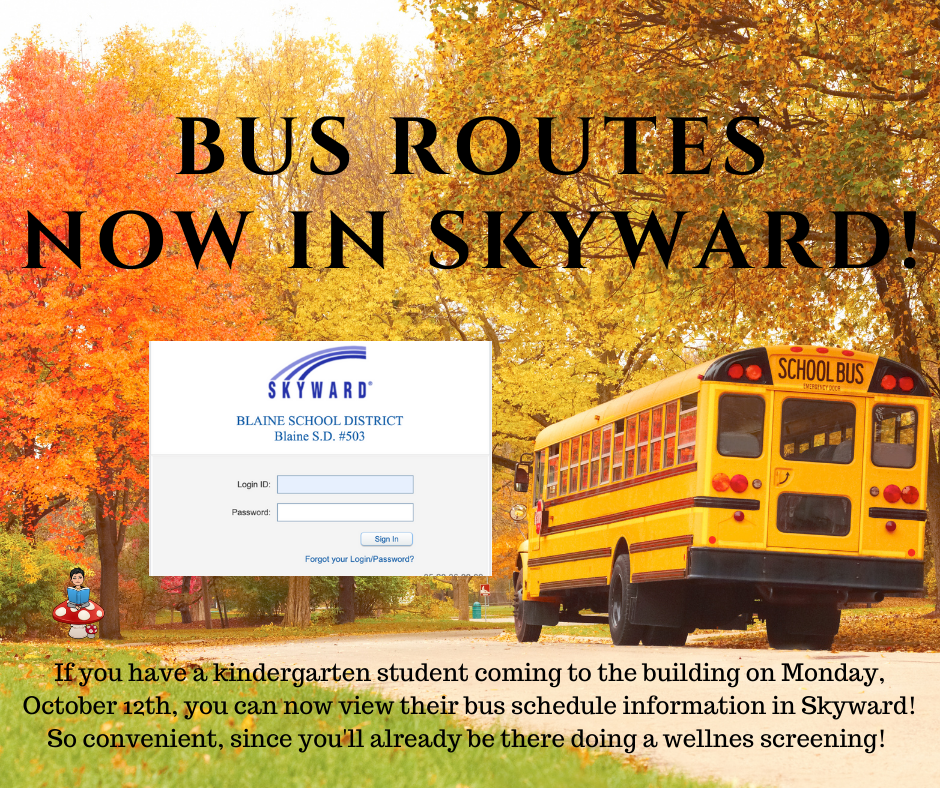 Bus Routes Now in Skyward
Blaine School District
Wednesday, October 07, 2020
Blaine School District bus routes are now viewable on Skyward Family Access! To locate, log in and press the Busing module on the left side.
Please allow up to ten minutes before and after the listed time for the first week to allow for route adjustments. Students should always be out five minutes before their scheduled stop time. Please make sure an adult is present at pick up and drop off for younger students.

Kindergarten families preparing to come to school on Monday, October 12, 2020, please check for your bus routes. It should be handy, since you'll already be in Skyward doing your student's wellness screening.
For all grade levels, please know schedules are subject to updates as we continue our phase-in process. Please check back often for updated times during our transitions back to the buildings.
If you notice an error or need to make a change, please contact our Transportation Department at (360) 332-0700 or by email.
Skyward Family Access will be a necessary tool for all families planning to come to the buildings this year. If you haven't already, please make sure you can login. If you need help, please call your school.