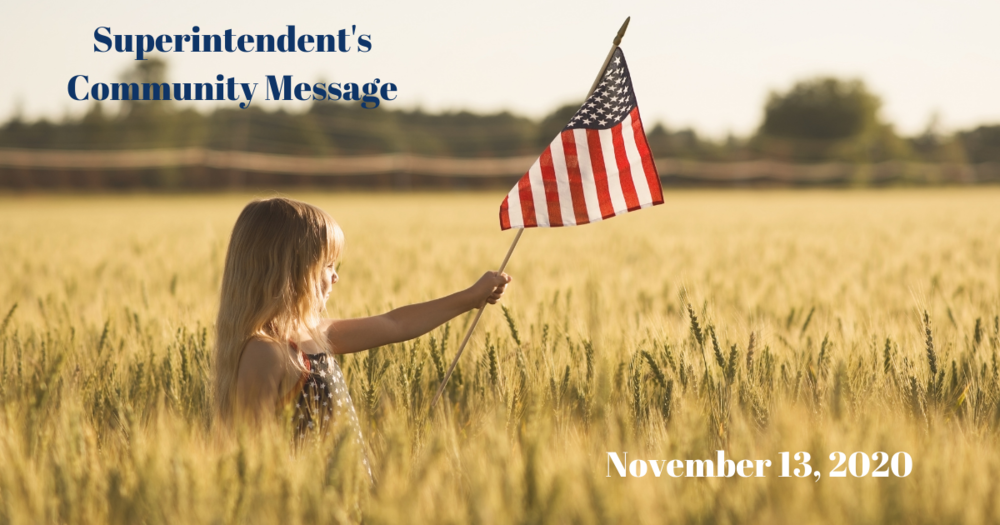 Superintendent's Message November 13, 2020
Blaine School District
Friday, November 13, 2020
Good evening students, staff, families and community,
We are halfway through the month of November, and we are looking forward to the start of hybrid learning for our fourth and fifth grade students on Monday, November 23rd. We will have a virtual back to school night for these students and their families on Thursday, November 19th at 6 P.M. Be sure to check our website for the login information.
Our 6th and 9th grade students are currently scheduled to return to hybrid learning on Monday, November 30th. There will be a virtual informational meeting for freshmen and their families on Wednesday, November 18th at 6 P.M. 6th grade students and their families are invited to a virtual meeting on Tuesday, November 24th, also at 6 P.M. Logins for both events will be posted on our website the morning of.
Teacher conferences for students in grades K-8 begin next Friday, November 20th. If you haven't registered for your conference time yet, please be sure to login to Skyward Family Access and get signed up. Skyward Family Access also has bus route information and is where you will complete mandatory wellness screenings for those students coming to campus. If you don't have your Skyward login information, please contact your student's school.
As many of you know, our state and local health jurisdictions have been issuing warnings about rising COVID-19 case numbers. We are grateful for all the efforts being made by our community to help mitigate this pandemic, and we ask that you continue these efforts in support of keeping our phase-in process on track.
I would like to close this evening by recognizing the holiday we observed earlier this week and extending my deepest gratitude to our nation's veterans. Thank you for all that you have done and continue to do for us all.
It is a great night to be a Borderite, and, as always, a great night to be your superintendent.
Sincerely,
Dr. Christopher Granger
Every Student. Every Day. In a New Way!