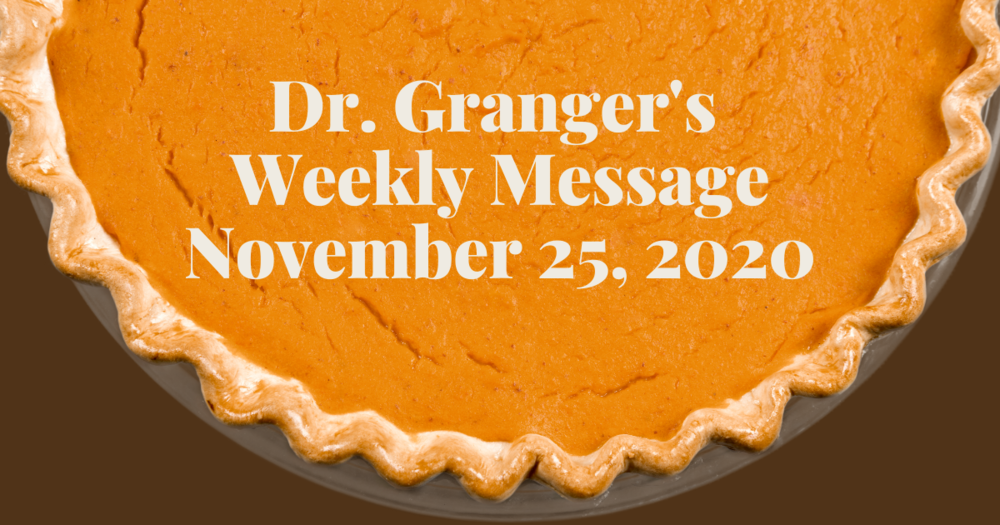 Superintendent's Message November 25, 2020
Blaine School District
Wednesday, November 25, 2020
Dear Students, Staff, Families and Community,
On November 18th, 2020, the Whatcom County Health Department (WCHD) recommended that local school districts pause plans to expand in-person instruction for middle and high school students. Since that time, the District has been in contact with WCHD Health Officer Greg Stern, MD, in an effort to understand the recommendation and to determine whether we can continue with planned expansion of in-person instruction. After multiple contacts from the District, Dr. Stern and the WCHD have not modified the WCHD recommendation. There is clear concern regarding the spiking transmission rate and the increasing daily COVID-19 cases within Whatcom County.
Unfortunately, were the District to proceed with the expansion of in-person learning at this time, contrary to Dr. Stern's recommendation, there is a strong possibility that doing so could compromise the insurance coverage protecting our students and staff.
On November 24th, after conferring with legal counsel and myself, and in consideration of the recommendation of the WCHD, the Board of Directors of the District elected to adhere to the recommendation of Dr. Stern and the WCHD and temporarily pause further expansion for middle and high school student in-person instruction. This unfortunately includes the upcoming plan to return 6th and 9th graders on November 30th. However, all students who are currently attending for in-person instruction will remain on their existing schedules for the time being.
The Board is also aware that the recommendation from WCHD was directed at expanding in-person education models and allowed nearby school districts to continue with in-person instruction if such instruction had already commenced. This appeared to disadvantage public school districts, including Blaine, who had taken the time to plan carefully and thoughtfully for the expansion of in-person instruction. For this reason, while the District must realistically adhere to the guidance of the WCHD at this time, we began immediately seeking further clarification for such an approach.
While all of this was unfolding, Dr. Stern was drafting a new, stronger recommendation to not only halt the return of 6-12 learners, but to also roll back in-person learning in this age group for all public and private schools in Whatcom County. I received this new recommendation shortly after midnight on November 25th. With this new recommendation, the District will now put on hold the return of additional grade levels pending new health authority guidance. Following multiple meetings and conversations with local health officials and leaders in education, I believe it is prudent for all grade levels to be prepared for changing guidance and the possibility of a change in the method of instructional delivery at any time.
Be assured that our Board is committed to delivering learning in the best model possible for our students, and doing so in a safe and healthy environment consistent with expert medical guidance. More significantly, we have been and will continue to confer with the WCHD as to how we can best resume our plan to bring more students back expeditiously and safely, consistent with their expert medical direction. The best interests of our students will be the District's goal at all times, and having students learning together in our schools is our eventual target.
We also want to thank the community, the families, and the students we serve for your patience and continued support and wish you all a wonderful Thanksgiving. These are difficult times, but they do not have to be divisive ones. I believe our strength lies in our unity and willingness to come together, despite our differences, to continue to work hard for every student, every day. I believe that although we may not always agree on the best course of action, we are all moving forward with the best of intentions. Finally, I believe every night is a great night to be a Borderite, and a great night to be your superintendent.
Sincerely,
Dr. Christopher Granger