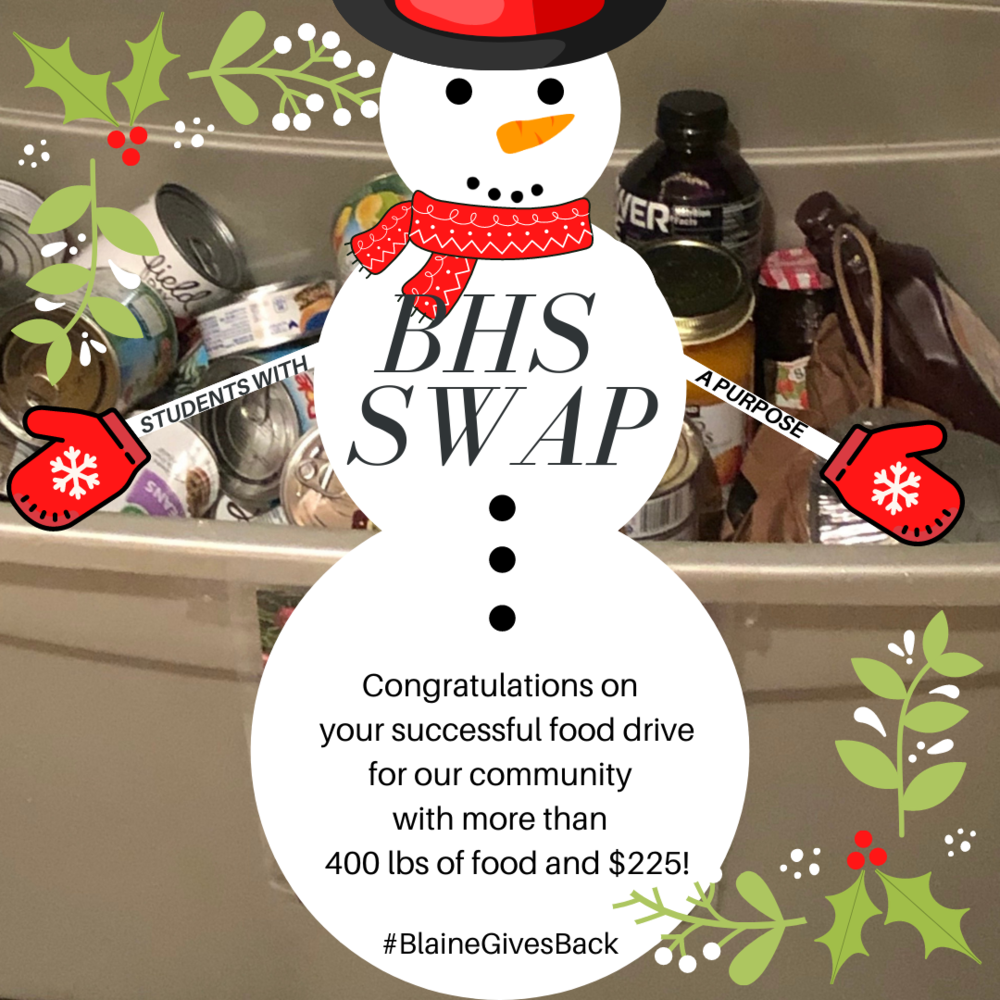 Students With A Purpose
Blaine School District
Wednesday, December 16, 2020
Have you heard of the Blaine High School group SWAP? They are Students With A Purpose (SWAP), and they are living up to their name. In addition to the district wide efforts for the Blaine Food Bank, BHS SWAP organized their own food drive.
Under the student leadership of Stephanie Boczek, Josh Kim, Matthew Cochran, Odelia Dahl and Abigail Higgins, the group managed drop off locations in Blaine, Semiahmoo and Pt. Roberts. They provided waterproof bins to allow for the safe delivery of food donations, with students collecting from the bins every evening.
"Thanks to the benevolence of the Blaine, Point Roberts, and Semiahmoo communities, we collected approximately 400 lbs of food and $225.00," Boczek said. Online donations can still be made to the Blaine Food Bank. (Please add a note "school" to be counted toward their efforts.)
We are proud of our SWAP students and look forward to seeing what they do next!