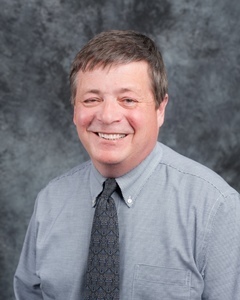 Welcome to the 2018-2019 School Year!
Superintendent Ron Spanjer
Monday, August 20, 2018
It has been a very busy summer on the main campus of the Blaine School District. With completion of the second phase of construction at Blaine High School, staff and students will return on August 29 with access to 19 new classrooms. This is most certainly a very pronounced milestone and, although there are still a few details to address, it is wonderful to have this stage of the process come to fruition. Phase III of this overall project is underway and began with demolition of the area which will become the center courtyard of the High School campus. During Phase III's renovation work, the library and school offices will be temporarily housed in the Phase I facility. Patience is appreciated as we experience one additional year of displaced programs on the Blaine High School campus. We have most certainly turned the corner of this project and completion is in sight.
Over the summer, five of the oldest classrooms at Blaine Elementary School were also remodeled, and the existing outdoor play area was enclosed. In addition, seismic upgrades were completed in the old Middle School Gym, as well as the Ken Waters Gym. Finally, we are actively engaged in the overall design of a new Grandstand structure which is scheduled for completion by the end of summer in 2019. We are so very fortunate in the Blaine School District to have experienced such a high level of financial support from our community for these long-overdue capital improvements. Thank you voters!

As the new school year gets underway, parents and visitors will notice significant changes to the entry points at Blaine Primary School, Blaine Elementary School and Blaine Middle School. Electronic door locking systems have been installed at each of these schools, as well as camera monitors at main entry points. This security system will provide increased monitoring and more direct management of the flow of pedestrian traffic. Details of the management of these new features remains under discussion at the administrative level and will be communicated more specifically as the new school year gets underway. Blaine High School's electronic door locking and monitoring system will not be fully operational until the final phase of construction is complete.

In addition to security upgrades at school entry points, other campus safety enhancement features are currently being processed. We are entering into agreement with the City of Blaine for the assignment of a full-time School Resource Officer (SRO) on campus not later than January 3, 2019. In the interim, we will continue with the current arrangement of part-time SRO support.

Over the past two years we have initiated a number of programs in Blaine School District aimed at ensuring that more students stay in school and finish on time. Preliminary data from the State has indicated an increase to our "on time" graduation rate from a percentage in the mid-70s in 2017 to a percentage in the low-80s in 2018. At this time, we are poised to welcome a total of 24 new staff members to the Blaine School District. We continue to believe that we have been successful in attracting the very best to our team. As such, our District is offering solid instructional programs at all levels in the system. There is much work yet to be done, and we are ready to get started with new learning experiences for all students in 2018-19!