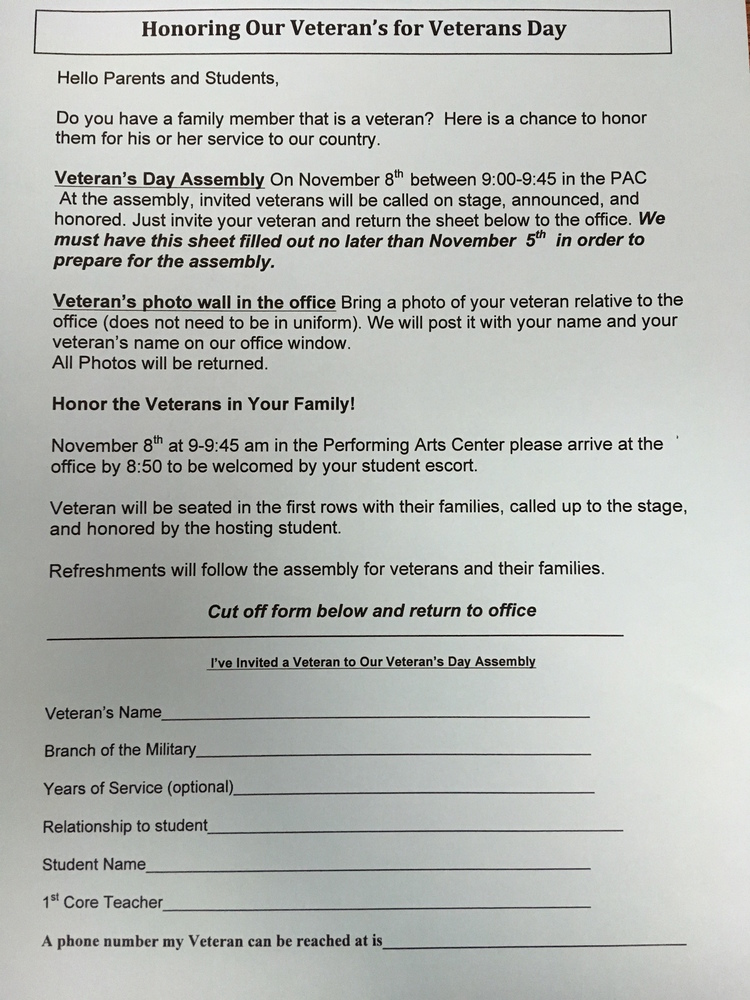 BMS Veteran's Day Assembly Reminder
Darren Benson
Tuesday, November 06, 2018
BMS Veteran's Day Assembly, November 8, 2018 at 9:00am. Do you have a family member that is a veteran? Here is a chance to honor his or her service to our country. Return the attached form to the middle school office by Wednesday, November 7, 2018.
Over the past week, announcements have been made about our veteran's day assembly happening on November 8, 2018, at 9am.
We take great pride in honoring our veterans at BMS and encourage students to bring family members to be honored who have served in the armed forces.
The attached form should be returned to the office ASAP if you are planning on coming. Send a picture as well, so we can post the photo on our veteran's wall.
Look forward to seeing you at 9am on Thursday, November 8, 2018 in the PAC.
Darren Benson, Principal