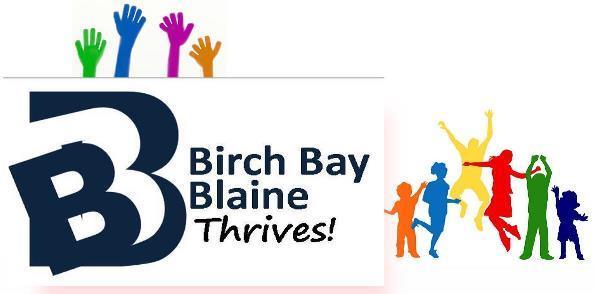 Birch Bay-Blaine Thrives
Blaine School District
Thursday, December 06, 2018
The Whatcom County Health Department has committed staff, consultants, and some project funding for a Birch Bay-Blaine Thrives planning initiative. The goal of this collaborative effort is to formally nurture and sustain stronger relationships between families, staff and those agencies in the community that are positioned to offer technical services in the social, emotional and behavioral domains. This community-driven, representative group has been working since summer on setting a healthy vision for the Birch Bay, Blaine, and Pt. Roberts communities so that all children, youth, and families can thrive. Existing assets, including the Healthy Youth Coalition, have been identified, as well as areas needing increased support.
Earlier this year, an anonymous Community Survey provided residents with an opportunity to share their perspectives on school and community strengths, youth behaviors, parental concerns, etc. Many families indicated a desire for increased engagement. On December 5, the District held a Family Resource Fair with almost 50 participating service organizations represented to connect with parents and students. In early 2019, Blaine Middle School will host a 7-week Strengthening Families Program to help parents and youth learn to make the most of the Teen Years. Funding from a Drug-Free Communities Grant will provide leadership in the implementation of a Communities in Schools affiliation which will provide a site coordinator to partner initially with Blaine Primary School to help meet student needs.
Through these and other outreach programs, the Birch Bay-Blaine Thrives initiative is working to achieve our District communities' collective vision for thriving families.