EDIT MAIN
ATHLETICS AND COVID-19
BHS is preparing to bring a small group of student athletes to our football field for athletic conditioning, beginning the week of August 5, 2020. No sport specific drills or practices will be occurring. This is strictly an opportunity for physical conditioning. Our coaches will communicate directly with the student athletes who will be invited to partake in this first step.
All student athletes and staff will be asked to complete a wellness screening in FinalForms, as well as having an in person wellness screening by our Head Athletic Trainer, to include a temperature check, prior to entering onto the field. Anyone attempting to enter whose apparent health condition does not meet the requirements, for example visible symptoms or a fever, will be denied entry. No spectators will be permitted.
This first small group will allow us to determine if our preparations and intended practices will be manageable, and a great deal of the success will depend on the students' willingness to follow the guidelines provided by the coaches running the conditioning sessions. We look forward to this chance to put into practice all the hard work and preparation of our staff, so we can welcome students onto the field in this first hopeful step towards a return to athletics.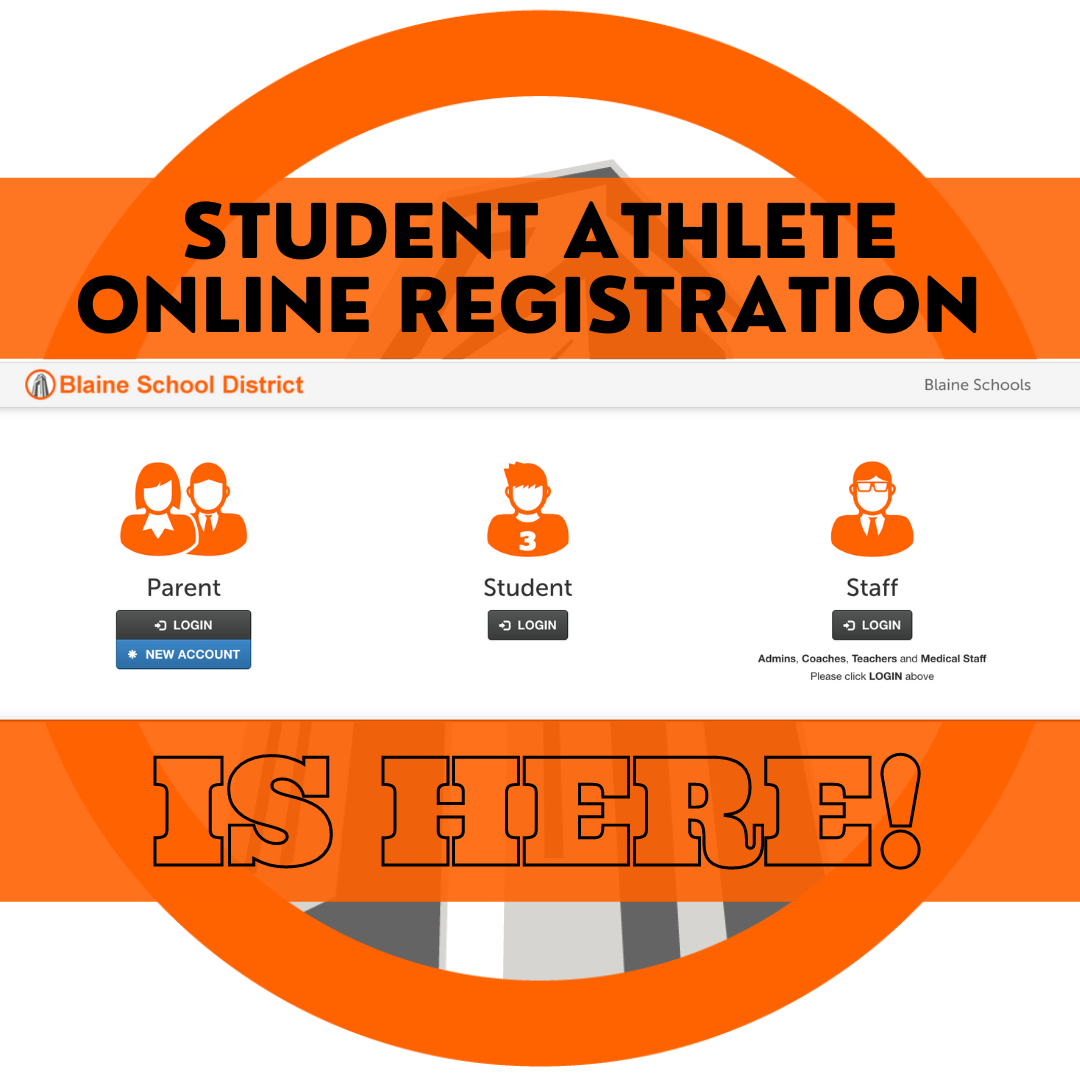 INTRODUCING FINAL FORMS FOR STUDENT ATHLETE ONLINE REGISTRATION
We are very excited to announce that the Blaine School District Athletic Department has partnered with FinalForms, an online forms and data management service. FinalForms allows you to complete and sign athletic participation forms for your students. The most exciting news is that FinalForms saves data from season-to-season and year-to-year, meaning you will never need to enter the same information twice! FinalForms also pre-populates information wherever possible, for each of your students, saving you time.
You will review your information once per school year to verify information is current and sign the forms.
Click on the Parent Playbook for instructions and get started in FinalForms. If you require any support during the process, scroll to the page bottom of their page and click "Use Support". You can also email Ms. Sydney Johnson, our Head Athletic Trainer and Assistant Athletic Director for assistance.
We are asking that ALL parents of athletes use FinalForms. Thank you for your assistance in streamlining our paperwork processes at Blaine School District
blaine high school team schedules
For All Conference Athletic Schedules please visit NWCAthletics.com
The Northwest Conference Athletic Directors use this website for booking and scheduling all events and any schedule changes will be reflected immediately on their website. You are encouraged to subscribe to receive notifications when games are canceled or rescheduled, as well as other important team information.
Please see Instructions To Receive Electronic Notifications here.
Click here to view the Parent Meeting Presentation - September 2019