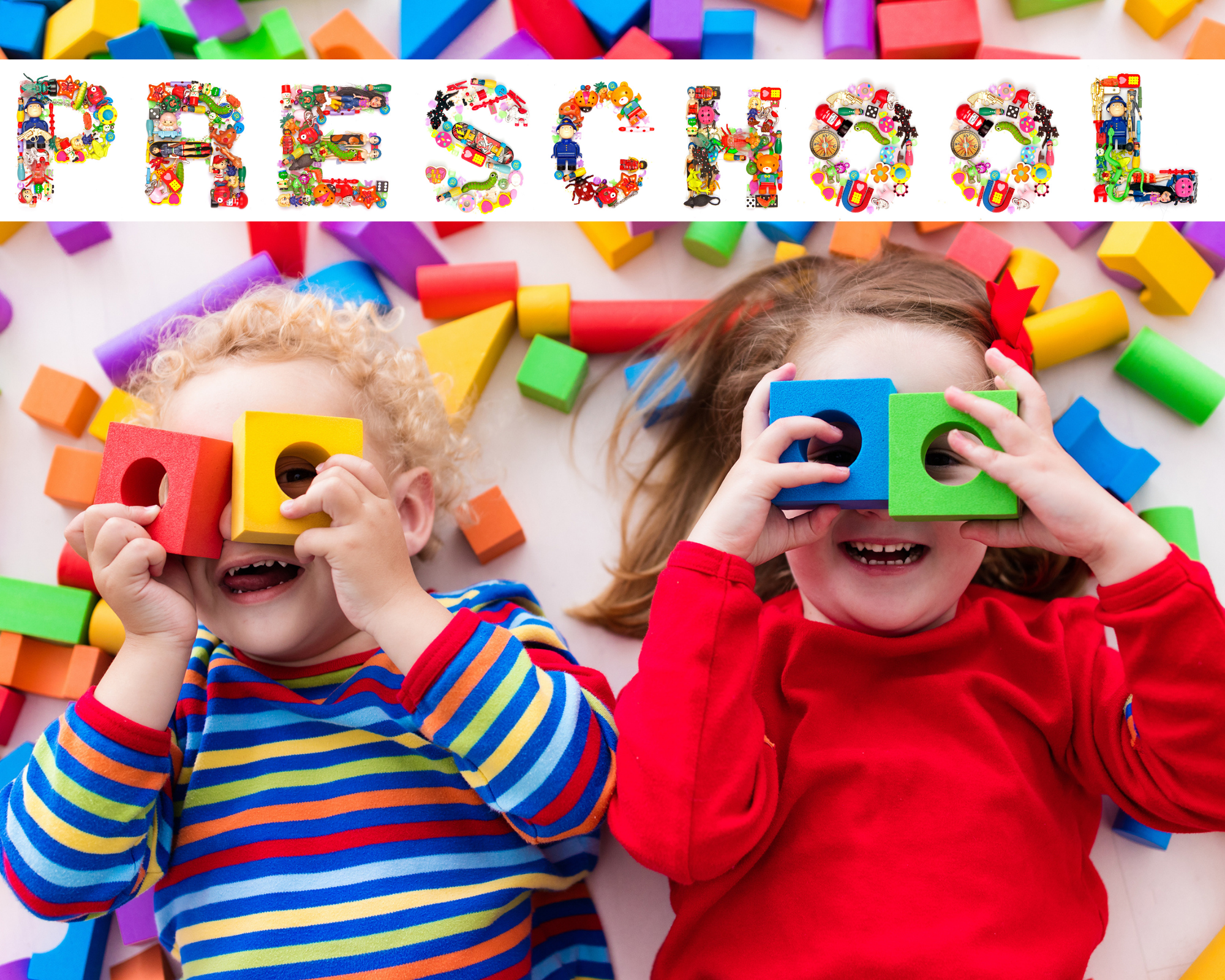 DEVELOPMENTAL PRESCHOOL PROGRAM
Blaine Primary Developmental Preschool is an Integrated Preschool Program that provides:
Mandated Preschool Services for children that are three to five years of age who have been identified as having developmental delays and/or disabilities.

Developmentally appropriate preschool experience for a selected number of typical peers that are three to five years of age.
Preschool services are provided as follows:
3 year olds, Mon. - Thur., 9:00 AM - 11:00 A.M.

4-5 year olds, Mon. - Thur., 12:00 P.M. - 2:50 P.M.
Each classroom provides an integrated balance of children with disabilities and their typically developing peers. One teacher and one classroom assistant are in each of the classrooms currently in operation.
All Public School Districts are required to locate, identify, evaluate, and provide free and appropriate education to children ages three to five who have been determined to have a disability through an evaluation process with the public school district of residence.
REFERRAL FOR EVALUATION SERVICES:
If you have a child, age three to five, whom you suspect may have a disability concern in one or more of the areas listed below, please contact:

Blaine Primary School Office
Ph: 360-332-1300
Email
A disability concern would be in one or more of the following areas:
Communication

Hearing

Motor Function

Emotional/Behavioral

Vision

Cognitive or Adaptive Behavior (Self-Help).
Deficiencies in these areas must have a negative impact on normal development and functioning in the preschool setting and not be due to environmental factors.
Screenings will be held monthly on the first Friday of each month. If the screening results indicate a potential delay in one of the above developmental areas then your child will be referred for a full evaluation to determine if they would qualify for preschool special education services. Please reach out to the BPS Office to schedule a screening for your child if you suspect they have a disability or developmental delay.
Blaine Primary School also has community Speech, Physical Therapy and Occupational Therapy services for 3-5 year old children who meet eligibility, but do not qualify for our developmental preschool. The evaluation will indicate what services will be provided to your child. If your child qualifies for preschool special education services they will be provided at no cost.
If your child is under the age of three and you have concerns about their development call Single Entry Access to Services (360) 715-7485.
PEER MODEL APPLICATION PROCESS:
A peer model is a role model student ages 3-5 who demonstrates age-appropriate language, behavior, and social skills and does not have special needs. Peers need to be toilet-trained by their first day of preschool. High-quality programming focuses on the WaKIDS Progressions of Development and Learning in preparation for kindergarten. Peer models are selected through a screening process. The first step of the process is to complete and return the Preschool Inquiry Form. After the Blaine Primary Developmental Preschool receives the application, the parent/guardian will be contacted about a mandatory peer screening. To be considered a peer the child must be typically developing in all areas. The school staff screens all potential peers to determine if skills are within normal limits. Parents will be notified of the screening results.
2021-2022 Preschool Peer Inquiry Form.
Completed forms may be dropped off, emailed, or mailed.
Blaine Primary School
c/o Developmental Preschool
820 Boblett St.
Blaine, WA 98230
Email
The Blaine Primary Developmental Preschool is a tuition-based program for peers. Transportation is the responsibility of the parent/guardian.