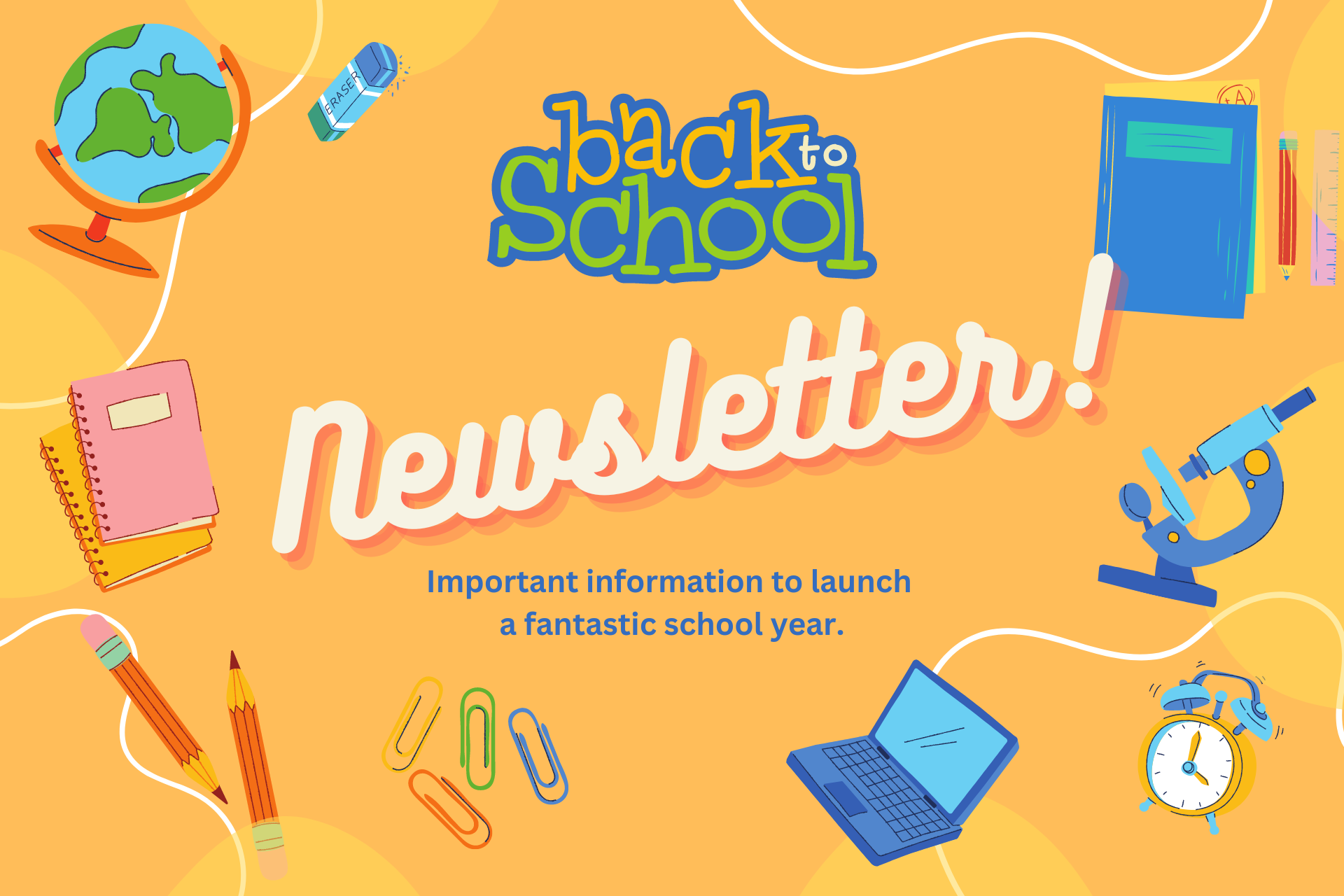 August 15, 2023
Greetings BPS Students & Families,
It is with great excitement that we welcome you to the 2023-2024 school year. Our mission at Blaine Primary School is to unite family, staff, community and students in a partnership that provides opportunities to enable children to fully develop their individual potential. We believe deeply in the power of partnering together with our families and community to make a real and lasting difference in the lives of our students. We are working hard to provide an educational experience that meets each child at their own level and helps them develop the skills necessary to be lifelong learners. We are going to accomplish great things by working together!
Below is a summary of information that will help us work together to successfully launch the school year!
GETTING CONNECTED…
Blaine School District App:
We encourage all families to download the Blaine School District app and subscribe to Blaine Primary School. You will also need to enable all notifications from Blaine Primary School to get notified of updates. You can find directions and the link to download the app HERE.
Skyward Family Access:
Family Access gives parents and students on-line access to student information including teacher assignment, attendance, schedules, immunization records, and an option for paying school fees. Family Access is available beginning Aug. 21st. You can find directions and the link to access family access HERE.
Ongoing Communication:
Email - This is a critical means of communication from the school. Please ensure your email address is updated in our system so you receive important school and classroom communications.
Mail - Occasionally we will mail important information home. Please keep your mailing address up to date.
Monthly Newsletter - The first week of each month we email our monthly newsletter with important information. Be on the lookout to stay up to date on what is happening within our school.
-------------------------------------------------
BACK TO SCHOOL EVENTS…
Supply drop off event & teacher meet and greet:
On Monday, August 28th, from 1:00-3:00 students and families are invited to come meet their teacher, visit their new classrooms, and drop off school supplies in preparation for the first day of school. In order to give our teachers the opportunity to connect with all students and families, we are asking everyone to limit their stay to 15 minutes. If you feel you need more time to connect with your child's teacher, please connect with them to set up a separate meeting time. Our school counselor and social-emotional learning interventionist will also be available to meet any students who may need additional support for the transition into school. School Supply Lists can be located HERE.
Family Resource Fair:
On Monday, August 28, from 12:00-4:00, come interact with local community providers offering services and resources to all families, as well as groups, programs and events offered on campus throughout the school year. Free Sports physicals and immunizations will be provided on a first come- first serve basis! More information on this event will be available soon on the Blaine School District Website.
Chromebook Distribution:
Chromebook distribution will occur August 21st-25th, as outlined in the schedule below. Please look closely at the schedule because times are dependent on grade level and registration date. Pickup will be at the District Tech Department and drive through style (no need to get out of the car). There are no set appointment times. Families can come anytime during the set time windows.
GRADES 1-12 (including Home Connections). For Blaine School District students REGISTERED PRIOR TO JUNE 30, 2023:

August 21-24: 9am-1pm and 5-7pm

GRADES 1-12 (including Home Connections) For NEW Students REGISTERED BETWEEN JUNE 30, 2023 and August 1, 2023:

August 25: 8am-12pm and 1-3pm

KINDERGARTEN:

August 28- Sept 29: Distribution is by appointment only. Please contact 360-332-0732 to schedule your appointment. Appointments will be available between 9-11:30 am and 1-2:30 pm Monday- Friday.
NOTE: In order to make the distribution process more efficient, please consider filling out the "student device check out form" that is accessible through Skyward Family Access.
Kindergarten Entry Conferences:
From Tuesday, August 29, to Thursday, August 31, our dedicated kindergarten teachers will be meeting with families for state-required entry conferences. During these conferences, students and their families will have the opportunity to meet their teacher, drop off school supplies, explore the classroom, and discuss the fundamentals of kindergarten. Students will also participate in an initial skills screener. These meetings are designed to ensure a smooth transition and provide an opportunity to discuss important aspects of your child's educational journey. Additional conference scheduling information will be sent separately to kindergarten families.
---------------------------------------------------
FIRST DAY OF SCHOOL…
Tuesday, August 29th for first and second grade students.

Friday, Sept. 1st for kindergarten students.

Monday, Sept. 18th for TK and Developmental Preschool students.
Arrival: School doors open at 8:00 am and school begins at 8:20. If your child is planning on having breakfast at school we recommend that they arrive as close to 8:00 as possible to allow them time to eat and still get to class on time.
*Please note the change in arrival time this year. Doors will open at 8:00 M/T/Th/F and 9:00 on Wednesdays.
Dismissal: Our school day ends at 2:50. Pick up will occur at the front of the school. Parents should park in the east parking lot and walk to the front of the school. Please ensure you have communicated your child's after school transportation plans to your child's teacher. It is critical that all changes in pickup plans are communicated to the school office no later than 2:00 pm, as we can't always ensure messages received after this time will get to the student before dismissal. In the event of an emergency change please let the school office AND your child's teacher know of the change.
Additional drop off and pick up information can be found HERE.
Wednesday Late Starts:
Teacher collaboration is a critical aspect of effective student learning. Each Wednesday this year teachers across our district will engage in Professional Learning Communities aimed to support student success. As such school will start one hour late each Wednesday, with doors opening at 9:00 am. The only exceptions to this are November 22 & April 10. Students will start at regular times these two days, since they will be released from school at 12:50pm for parent teacher conferences.
Class Placement/Teacher Information
Your child's teacher assignment can be accessed through Family Access. You can find directions and the link to access Family Access HERE. This information will be available MOnday, August 21st!
------------------------------------------------------
OTHER UPDATES…
New Student and Family Handbook:
By the end of August we'll be publishing a new student and family handbook that outlines a range of important information about our school. Until that is released, we wanted to highlight a few pieces of information that may be of particular interest to families.
Resuming No Cost School Meals:
Blaine Primary and Elementary Schools are eligible to participate in the Meals for Washington Students Fund (HB 1238) and will resume offering one breakfast and one lunch per day at no cost, regardless of family income, to all students attending these schools. Breakfast and lunch menus can be found on the school district website or through this LINK.
Importance of Free/Reduced Lunch Applications:
Important: We encourage families to continue filling out free and reduced lunch applications, since this allows students access to a wide variety of supports beyond just meals, and it ensures that Blaine Primary and Elementary receive all of the funding they are entitled to for federal meal and state education programs. It also impacts our continued eligibility for free lunch programs in the district. Application information can be found HERE.
Volunteers:
We highly value the time families volunteer in our school and classrooms. Volunteer applications must be updated each year and can be accessed through the link below or in the school office. The approval process can take two to three weeks, so we encourage individuals to apply as early as possible if there is a desire to volunteer in the school, classrooms or on field trips. Additional volunteer information, along with downloadable applications can be found on the district website or this LINK.
PTO:
We would also like to invite all of our families to participate in our Parent Teacher Organization (PTO). This leadership group actively supports our school by funding educational enrichment opportunities and coordinating community events. Our PTO holds regular meetings throughout the school year, which are open to all families. Be on the lookout for more information on how to get involved.
----------------------------------------------------------
The dedicated teachers and staff of Blaine Primary School have been diligently preparing our classrooms to ensure a welcoming and engaging environment for your children. This year holds the promise of extraordinary experiences and unforgettable memories. As we get ready to navigate this new year together, we are truly honored to have the opportunity to serve your children and our community. We eagerly await the return of our students' shining faces.
On behalf of the entire staff at Blaine Primary School, we extend a heartfelt welcome to the 2023-2024 school year!