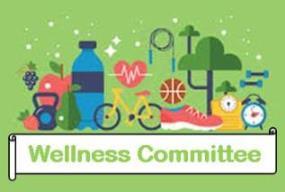 Participation is Welcome
Meetings of the Wellness Committee are open to members of the general public and the school community. All meetings will be held remotely and require pre-registration to receive the meeting link. Please email your name and request to attend to aporter@blainesd.org. Requests should be made in advance of the meeting.
2021-22 Meeting Schedule:
01/20/22 - 3:15 pm

3/10/22 - 3:15 pm

5/11/22 - 3:15
The wellness committee reviews district policies governing nutrition and physical fitness. The policies and associated procedures highlight goals to create an environment that promotes student health and wellness. The wellness committee and district leadership are responsible for assessing how well schools are doing at reaching the goals. Districts that participate in the National School Lunch Program are required to form wellness committees for this purpose. For further information about wellness committees, click here to see the USDA's Summary of the Final Rule implementing wellness policies under the Healthy, Hunger-Free Kids Act of 2010.
For further information regarding the Blaine School District wellness committee or the Nutrition and Physical Fitness Policy, please contact Brenda Bowles, Food Services Director, or Amber Porter, Director of Finance and Operations at 360-332-5881.
Links to Blaine School District's Wellness Policy:
Nutrition & Physical Fitness Policy 6700
Nutrition & Physical Fitness Procedure 6700P
Goals:
School Wellness Goals
Goal Progress and Compliance Review
Smart Foods in Schools
Triennial Assessments:
The district will conduct an assessment every 3 years to determine compliance with the wellness policy, alignment to model wellness policies, and progress made in attaining goals. Triennial assessment information updates will be provided on this webpage as they occur. Click here to view the most recent update.