ALL GRADE LEVELS NOW IN HYBRID LEARNING
Our campuses are all abuzz with excitement as we are now teaching our hybrid learners on campus, in alternating weeks, in all grades, PreK-12.
Each school has its own section dedicated to this new year, with links in the list on the left, where you will find more grade specific information. In addition, we are continually updating our COVID Info page as well as our COVID FAQ page. More information about our Phase-In plan and dates can be found on our 2020-2021 Phase-In Plan page.
ACADEMIC AND STUDENT WELL-BEING RECOVERY PLAN
WELLNESS SCREENINGS ARE REQUIRED
Every student attending in-person instruction must have a wellness screening before being permitted access to the building. Wellness screenings can be completed in Skyward Family Access, and we ask that one is completed for each child in your home, who is attending school in the building that day, and that it be completed by 7 A.M. This time frame allows administrators time to run a report for any missing screenings, and for our staff to be ready to greet students at the doors by 7:45 A.M.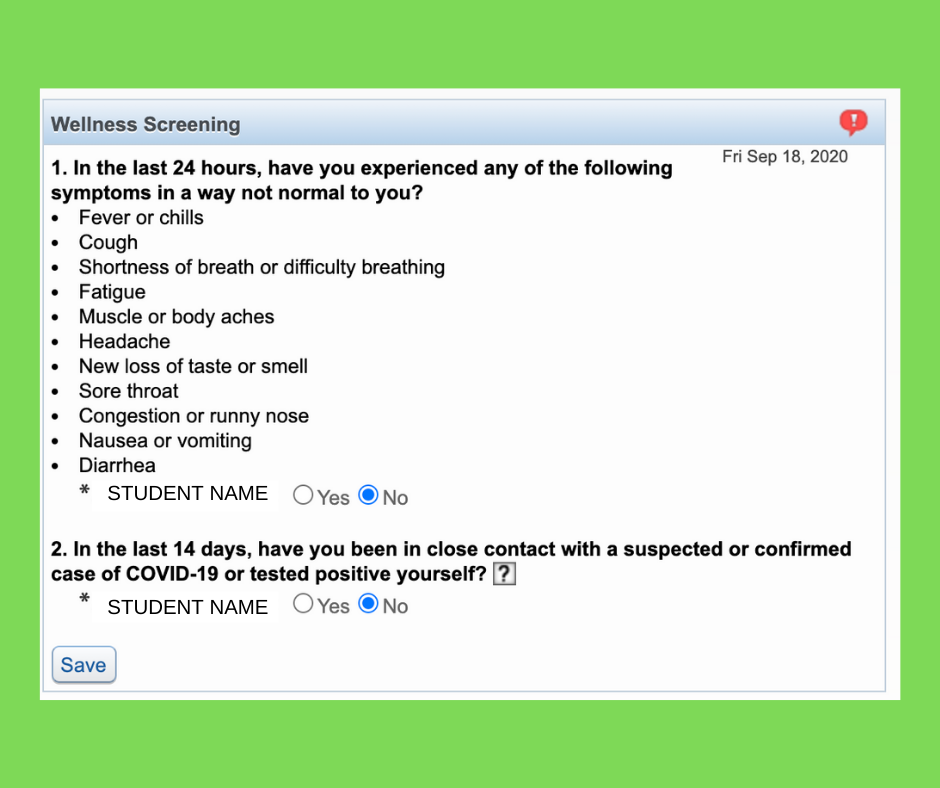 If a student in grades Pre-K - 5 arrives at school without a completed wellness screening, a parent will have to be contacted before the student is permitted to attend class. The child will be supervised in a designated space away from other students until such time a parent is able to complete a wellness screening. Students in these grades may not complete their own health screening.
If a student in grades 6-12 arrives at school without a completed wellness screening, they will be asked the screening questions by a staff member and evaluated for symptoms. If it is determined the student may not attend school that day, they will be taken to a designated quarantine area to await pick up by a parent.
DROP OFF AND PICK UP WILL LOOK DIFFERENT
The below map indicates drop off and pick up locations for students coming to our buildings in Phase II, beginning Monday, September 21, 2020. Students should remain in the vehicle until you reach the designated drop off location, where you will be greeted by a staff member and the wellness screening verified.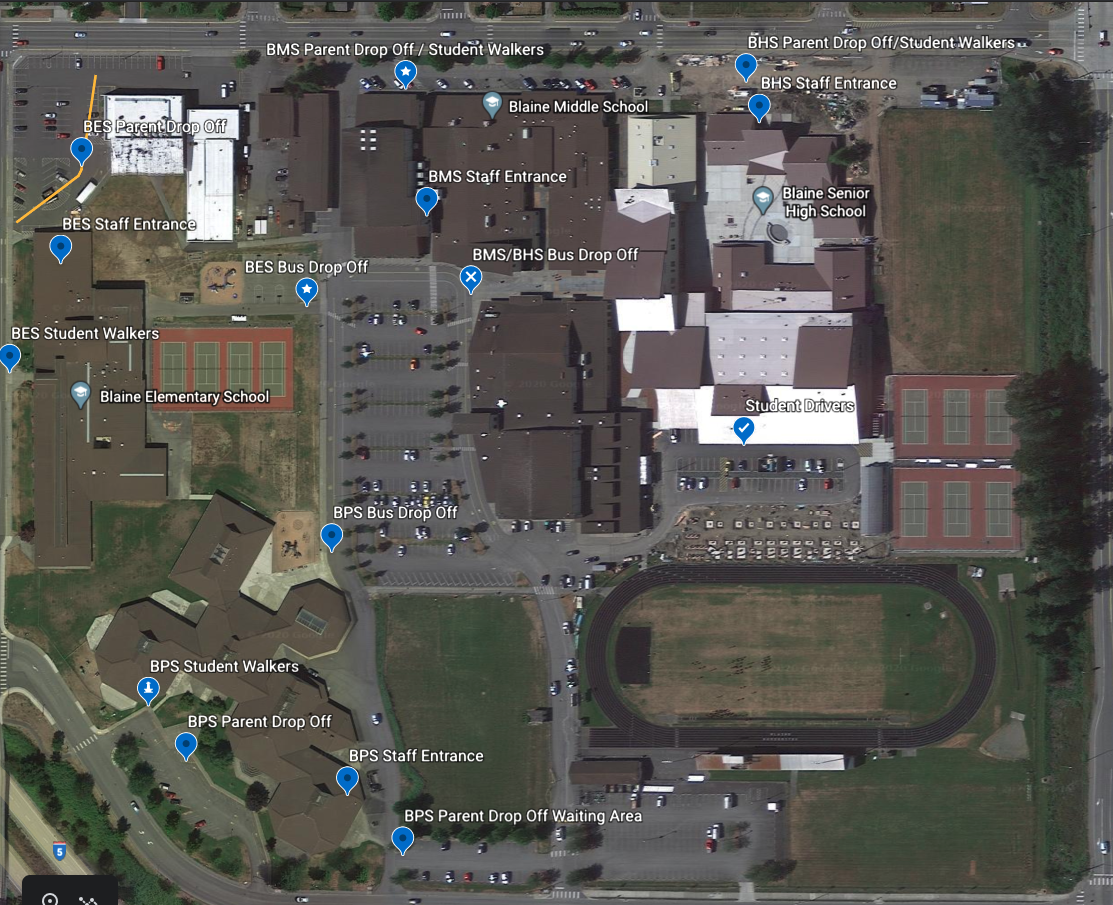 SCHOOL WILL LOOK DIFFERENT