ATHLETIC PARTICIPATION FEES
*Participation fee $25 for first sport, $20 for second sport, $15 for third

NOTE: Participation fees are not being collected in the 2020-2021 school year due to the pandemic.

*participation fee may be reduced for free/reduced lunch eligibility.

Free/Reduced verification form required
BORDERITE ATHLETIC EVENT SCHEDULES ARE AVAILABLE ONLINE
To view Blaine High School sports schedules, visit goborderites.com/.

Click here to access Blaine Middle School schedules and other information.
ATHLETICS AND COVID-19
A great deal of our success in operating athletic programs during the pandemic will depend on the students' willingness to follow the guidelines provided by the coaches.
All student athletes and staff will be asked to complete a wellness screening in FinalForms, as well as having an in person wellness screening by our Head Athletic Trainer, to include a temperature check, prior to entering the field or court. Anyone attempting to enter whose apparent health condition does not meet the requirements, for example visible symptoms or a fever, will be denied entry. No spectators will be permitted at practices.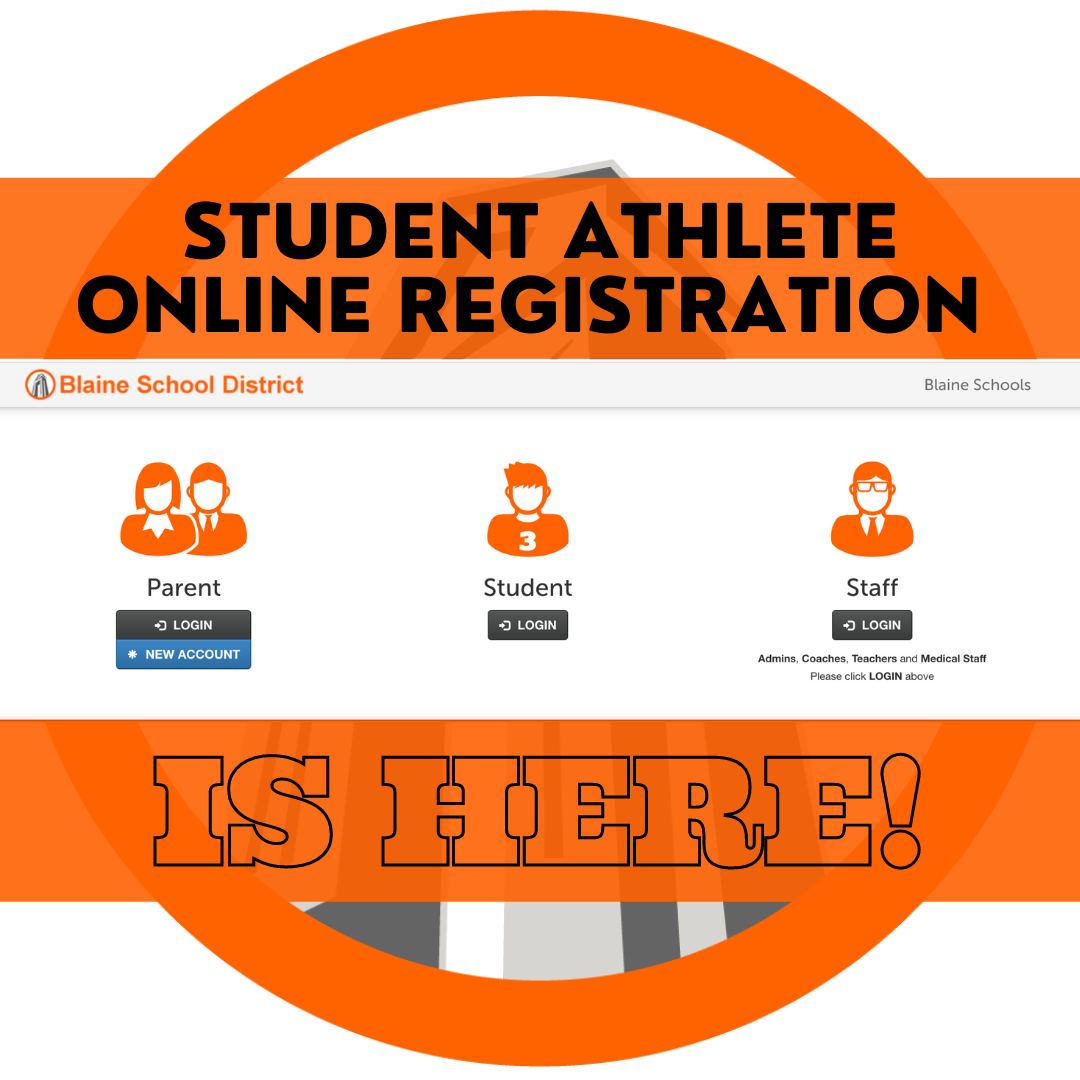 INTRODUCING FINAL FORMS FOR STUDENT ATHLETE ONLINE REGISTRATION
We are very excited to announce that the Blaine School District Athletic Department has partnered with FinalForms, an online forms and data management service. FinalForms allows you to complete and sign athletic participation forms for your students. The most exciting news is that FinalForms saves data from season-to-season and year-to-year, meaning you will never need to enter the same information twice! FinalForms also pre-populates information wherever possible, for each of your students, saving you time.
You will review your information once per school year to verify information is current and sign the forms.
Click on the Parent Playbook for instructions and get started in FinalForms. If you require any support during the process, scroll to the bottom of their page and click "Use Support". You can also email Ms. Sydney Johnson, our Head Athletic Trainer and Assistant Athletic Director for assistance.
We are asking that ALL parents of athletes use FinalForms. Thank you for your assistance in streamlining our paperwork processes at Blaine School District.