For every Blaine School District student, every day
Four Year Replacement Maintenance and Operations Levy
Ballots are due Tuesday, February 11, 2020
Ballots can be mailed, postmarked by February 11, 2020, or dropped in a voting drop box; Blaine Library, 610 3rd St., North Whatcom Fire Station, 4581 Birch Bay Lynden Rd., and Pt. Roberts Marketplace, 480 Tyee Rd.
The purpose of this levy is to bridge the gap for educational services and programs not adequately funded by the state.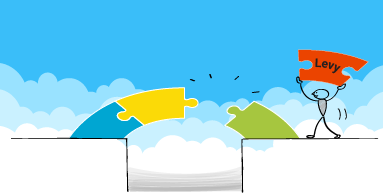 WHAT DOES THE REPLACEMENT MAINTENANCE AND OPERATIONS LEVY SPECIFICALLY PAY FOR?
This levy supports teaching and learning; pays for Enrichment and Intervention programs such as Advance Placement Course Offerings and College in the Classroom; pays for teachers, counselors, nurses and other staff; funds School Resource Officer and Supervision Staff; provides an offset for fees for student athletic participation and use of facilities; provides arts, music, athletics, and potential additional Career and Technical Education programs; funds other basic operations and programs such as safety, Special Education, English Language Learners and REACH Highly Capable
HOW MUCH MONEY WILL THE SCHOOL DISTRICT COLLECT OVER THE FOUR-YEAR LIFE OF THE LEVY?
For the replacement levy, we are asking the voters to approve the collection of approximately $6 million in 2021, $6.4 million in 2022, $6.8 million in 2023 and $7.25 million in 2024.
The collection amount is limited by a "levy lid", or restriction, the state imposes on school districts. Our district's levy lid is $2,500 per pupil, which the state has set to rise with inflation. We have accounted for that inflation increase as well as projected growth in our student population, which is why the proposed collection amounts increase annually over the four year period. If we have overestimated in either of those categories, the district could potentially collect less than the requested amount.
The replacement levy would be collected based on an estimated rate per $1,000 of assessed property values in our district. The current average tax rate for Whatcom County is $1.49 per thousand. Our projected rates for the replacement levy were based on November 2019 figures regarding assessed values.
Current Levy
2017 actual: $1.64
2018 actual: $1.85
2019 actual: $1.27
2020 projected: $1.20
Replacement Levy
2021 projected: $1.26
2022 projected: $1.28
2023 projected: $1.29
2024 projected: $1.31
I THOUGHT THE STATE "FIXED" K-12 PUBLIC EDUCATION FUNDING. WHY DO WE NEED LEVIES?
The state funds what it calls a "prototypical model" for K-12 public education. We do not believe their model meets our standards for what is best for students and our community. An example of where our local community's standards are higher than the state's model is in school psychologists. The state funds our district for 0.057 school psychologists for just over 2,100 students across six locations. There are many examples of deficiencies in the state funding model that can be found in the answer to the question above, "What does the replacement maintenance and operations levy specifically pay for?"
ARE SENIOR CITIZENS EXEMPT FROM PAYING THIS LEVY?
Qualifying senior citizens and persons with disabilities may be exempt from paying school levies. For more information please call (360) 676-6709 or visit this page for the Whatcom County Assessor's Office.
Voters within Blaine School District will receive a ballot in the mail in January 2020 to vote on the replacement levy in the February special election. Ballots must be mailed and postmarked or returned to a voter drop-box by February, 11, 2020. Drop boxes in our district can be found at Blaine Library, 610 3rd St., North Whatcom Fire Station, 4581 Birch Bay Lynden Rd., and Pt. Roberts Marketplace, 480 Tyee Dr. For more information about elections and voting, such as registering to vote, changing your address, and a complete list of drop box locations, visit this page for the Whatcom County Auditor's Office.