COVID-19 INFORMATION AND UPDATES
IN-PERSON LEARNING OPEN TO ALL STUDENTS K-12
The district is now operating its in person learning model for students of all grades, K-12. School is currently full time, five days a week, in person. We are not currently offering an online only model of instruction.
Some individual classrooms may be temporarily moved to remote learning based on numbers of positive cases within class cohorts. Families will be notified directly by their student's building administration in this instance. We recommend you review our Remote Learning Plan if you have questions. If you need assistance with internet connectivity, or other technical assistance, during an extended stay at home, please visit our Tech Help page for more information.
COVID TESTING AVAILABLE FOR STUDENTS AND STAFF
Students and staff should stay home if symptomatic and follow the Department of Health decision tree pictured below. Testing is available through the school in accordance with Department of Health guidelines, and individuals should contact their school nurse for details.
DEPARTMENT OF HEALTH GUIDELINES FOR SYMPTOMATIC STAFF AND STUDENTS
DEPARTMENT OF HEALTH GUIDELINES FOR CLOSE CONTACTS AT SCHOOL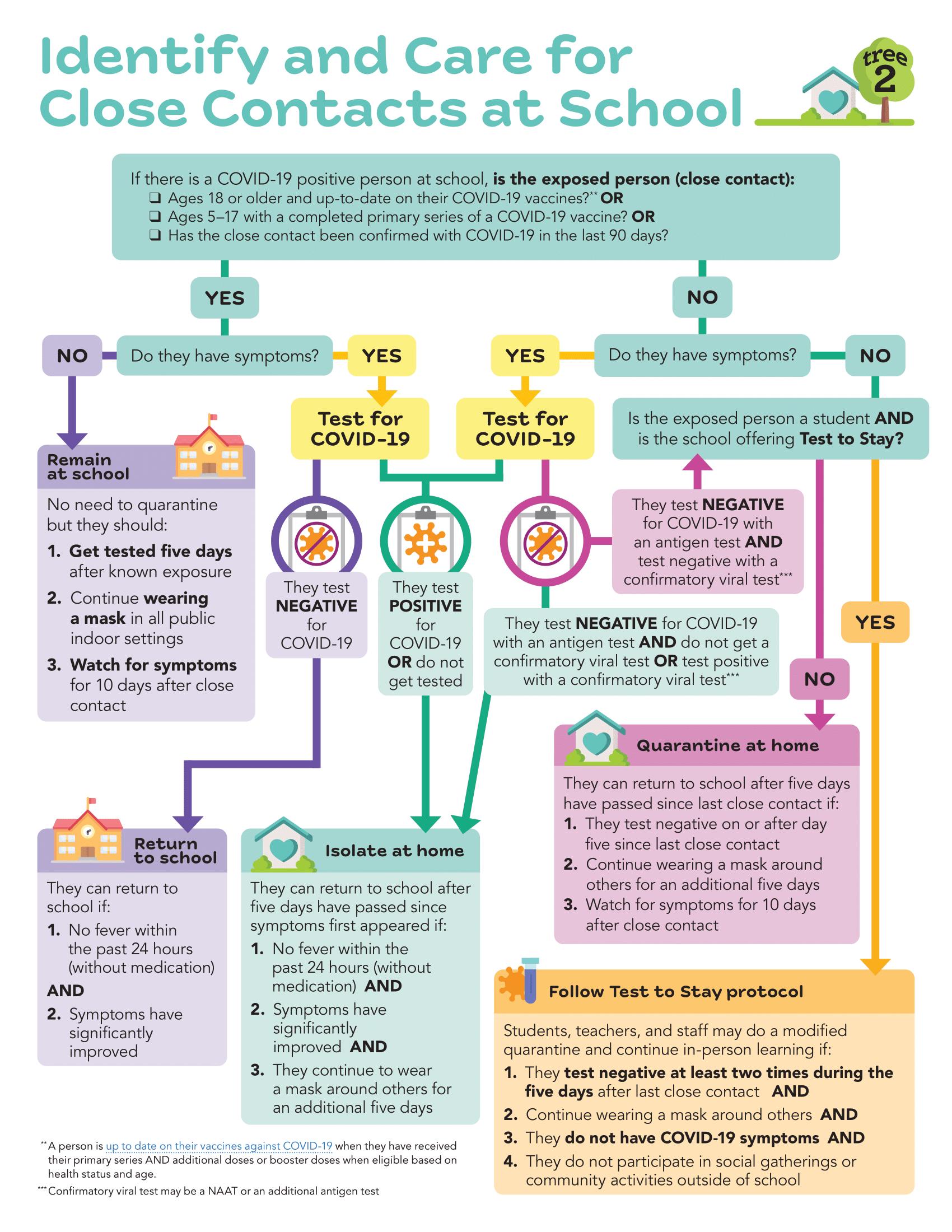 Blaine School District is committed to the health and safety of its staff and students. The district has convened a COVID-19 coordination team, consisting of district office and building staff, department leads and administrators, who are responsible for tracking and disseminating the most up to date information and ensuring procedures meet all requirements. Each building has at least one designated COVID-19 Site Coordinator.