CURRENT RE-OPENING PHASE: 4
Blaine School District is now in Phase 4 of our Re-Opening Phase-In Plan. All students, in all grade levels are now in hybrid in-person learning, unless having chosen the online only model.
PHASE-IN FOR IN-PERSON INSTRUCTION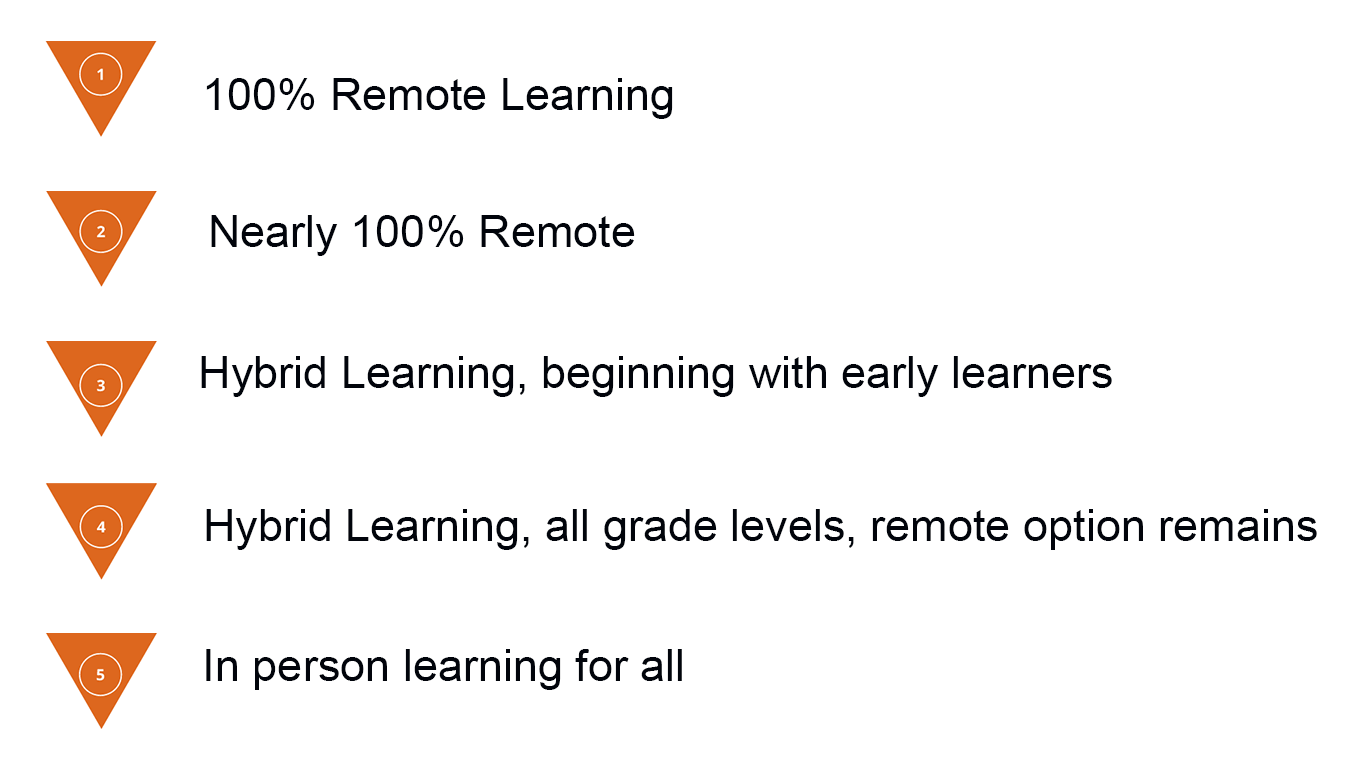 PHASE 1: 100% REMOTE LEARNING
All students and staff will participate in daily remote, at-home learning.
At-home learning is a mix of synchronous (live) and asynchronous (pre-recorded) content

Building access is closed for all students and limited for staff
PHASE 2: NEARLY 100% REMOTE LEARNING
In-person learning provided for some identified students working with some staff
Building access is limited for selected students and limited staff
PHASE 3: HYBRID LEARNING, BEGINNING WITH EARLY LEARNERS
Early learners begin in person instruction in a hybrid model
This will begin with Pre-K and K students

Other grade levels remain in remote learning

Building access is limited for students
PHASE 4: HYBRID LEARNING, ALL GRADE LEVELS, REMOTE OPTION REMAINS
All students will participate in a hybrid learning model, alternating weeks
At-home learning weeks are a mix of synchronous (live) and asynchronous (pre-recorded) content

Building access for all staff and students on their in-person week
PHASE 5: IN PERSON LEARNING FOR ALL
All students and staff return to the building for face-to-face instruction, full time, 5 days per week