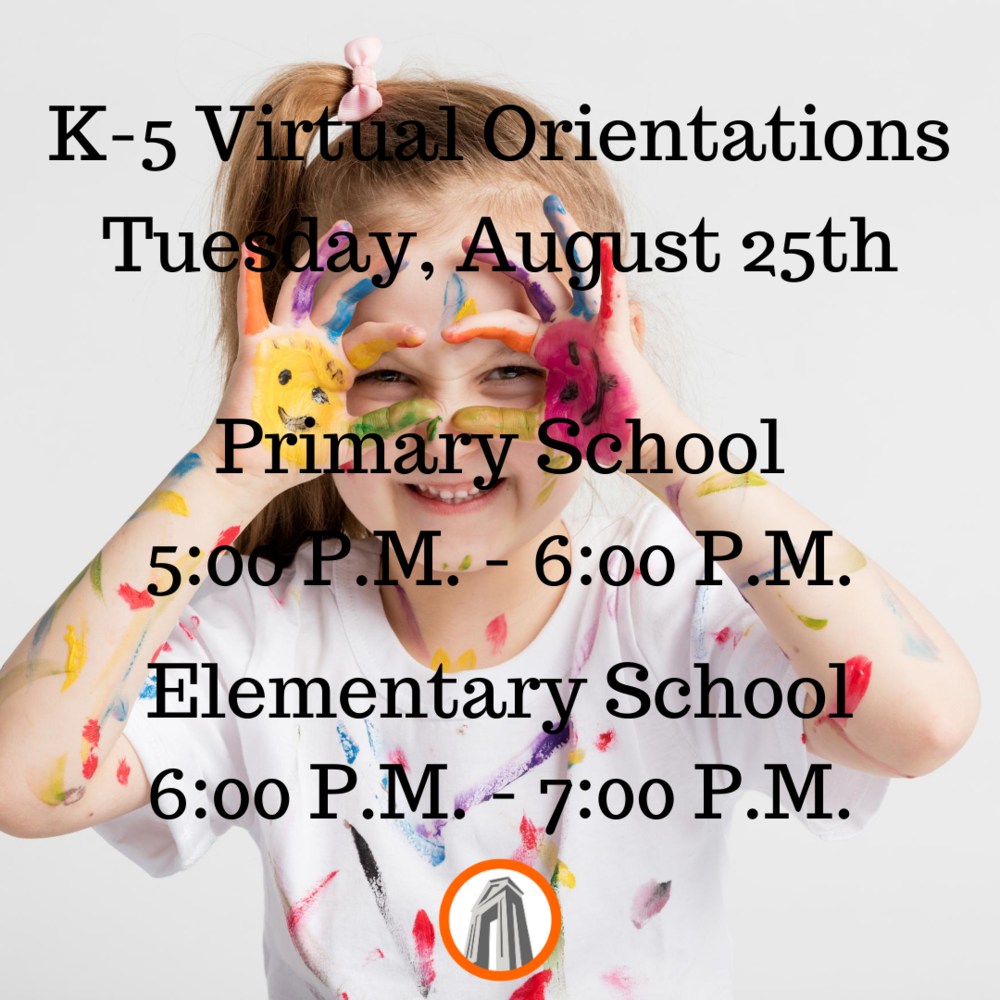 K-5 Virtual Orientation + More Info
Blaine School District
Friday, August 21, 2020
Hello Blaine Elementary and Primary School Families! We'd like you to be aware of the following information pertaining to the 2020-21 school year for your primary and elementary school students.
Teachers will be contacting families to set up meetings to discuss the start of the school year. These meetings will occur the first three days of school (August 26-28) and are intended to help families connect with their teacher and get set up for virtual learning.
Next Tuesday, August 25th Blaine Primary and Elementary Schools will hold orientation meetings for New Families. Blaine Primary School will host their meeting at 5:00pm and Blaine Elementary will present at 6:00pm. All families are welcome to attend this virtual event, even if they are not new to the school. During the presentation we will share a variety of helpful beginning of the year information. We will also hold a question and answer portion to address any items you'd like to know more about. You can submit questions in advance by emailing questions@blainesd.org Links for the meetings are below.
Wednesday, August 26 through Friday, August 28th Blaine Primary and Elementary Schools will be distributing school supplies to families. Supplies will include math and literacy materials, whiteboards, markers and a few other items. Look for more specific information coming out next week!
Thank you!
Jordan Radke, BPS Principal Craig Baldwin, BES Principal
Primary School Virtual Orientation Link:
Join from a PC, Mac, iPad, iPhone or Android device: Please click this URL to join. https://zoom.us/j/91752343965?pwd=dHlnTWdYVFo5NStTSjZrejQ1SVBkQT09 Passcode: 621833
Or join by phone: Dial(for higher quality, dial a number based on your current location): US: +1 253 215 8782 or +1 669 900 6833 or +1 346 248 7799 or +1 301 715 8592 or +1 312 626 6799 or +1 929 205 6099 Webinar ID: 917 5234 3965 International numbers available: https://zoom.us/u/adtXlBChs8
Elementary School Virtual Orientation Link:
Join from a PC, Mac, iPad, iPhone or Android device: Please click this URL to join. https://zoom.us/j/91201223578?pwd=eU92bFUzZ3FmangyOWRheUJhVTJtUT09 Passcode: 530793
Or join by phone: Dial(for higher quality, dial a number based on your current location): US: +1 253 215 8782 or +1 346 248 7799 or +1 669 900 6833 or +1 929 205 6099 or +1 301 715 8592 or +1 312 626 6799 Webinar ID: 912 0122 3578 International numbers available: https://zoom.us/u/acx5wOT52